Welcome
Welcome to 'Doctors Speak Up'. This multimedia resource has been developed to address the language and communication needs of international medical graduates (IMGs) working or seeking work in Australia.
This introductory video explains what this website is all about.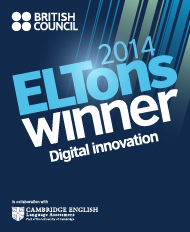 In this website you can watch videos of doctor-patient interactions and explore some of the communication and language issues involved.

There is a range of activities and explanations to help you develop appropriate language and communication skills for the Australian medical context.

There are different ways to navigate through the site, either by case (alcohol, depression, sexual history, back pain) or by activity (communication, grammar, vocabulary or pronunciation).

The site was developed by the Medical Education Unit at the University of Melbourne, with support from the Victorian Department of Health and the Postgraduate Medical Council of Victoria.

This work is licensed under a Creative Commons Attribution-NonCommercial-ShareAlike 3.0 Unported License.